PUFGUN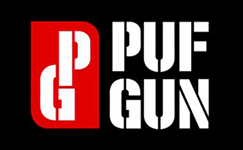 The main direction of the company PUFGUN are production of magazines and tactical dodgers for weapons, made of high-strength polymers. Springs of stainless steel magazines easily withstand 2 months of testing "under load" with a full store. Easily dismantled design for cleaning. Highest quality materials and constant quality control.
All production has passed a cycle of rigid tests and it is checked up by a real "shot".
We provide discounts from the ordered number of stores!