Izhmash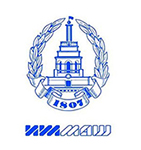 IZHMASH is the largest producer of small arms in Russia, formerly known as the Izhevsk Arms Factory, was created by the decree of Alexander I in 1807. The importance of this enterprise in the history of Russia can not be overestimated.
All types of small arms of the 19th and 20th centuries were produced here. During the Second World War, the plant produced 11.3 million rifles and carbines. Mass production of anti-tank rifles, aircraft guns, air guns, pistols, revolvers and accessories for them was also mastered.
The modern age of development of the society was connected with the beginning of production in 1947 in a generally known Kalashnikov machine. Together with the beverage opener, IZHMASH actively works on the creation and production for sale of strong and oxy pushes.